Vice President's Message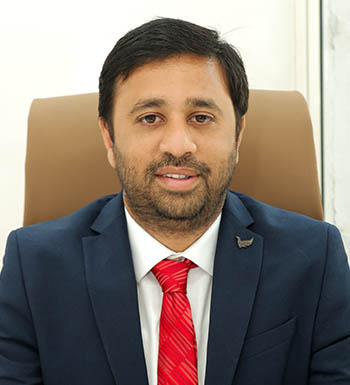 Prof. Ajinkya Sagare
Vice-President, YSPM, Satara
During the process of evolution for the last nine years, have blossomed into full-fledged temples of learning by offering the most sought after programs, with state-of-the-art infrastructure and experienced & well-qualified academicians as faculty. We take pride that our colleges have exemplified excellence in higher education with an emphasis on creating corporate-ready graduates by traversing many boundaries to develop our own expertise in fast tracking higher education. In doing so, we are not in competition with anyone else but ourselves for promoting excellence and innovation in imparting quality education.
At YSPM's, YTC campus, we aim at transforming our students from being first class students into astute thought leaders ready to take up the challenges of the Corporate World both in India and abroad. Having experienced the mismatch between educational institutes and the requirements of the Corporates, we leave no stone unturned to enhance the continuous employability of our students. The students of our various programs are handpicked through our rigorous and meticulous selection process. We lay stress on the blend of academic rigor and practical ability to prepare our students for a successful corporate career. We embrace learning by doing – this culture facilitates learning not only from well-qualified and experienced academicians and eminent captains of industry but peer learning as well.
We provide our students with a plethora of opportunities to develop essential skills, aptitudes and attitudes. We empower our students to choose the right career by providing a competitive edge. We vow to provide a glorious future to our students and to achieve this, we shift our gears to domain-focused programs. We are working on the philosophy – not to walk on the beaten track but to discover new routes; not to benchmark but to be benchmarked. The Group takes pride in providing a wide range of facilities to foster integrated development of the youth. Our Centre for Personality Development, Centre for Continuous Employability and Centre for Social Responsibility bear testimony to our claims.
On behalf of the YTC, I deem it a great privilege to invite you to various programs offered and I am sure that you will be elated that you took the right decision for shaping your career.