Industry Institute Interaction
Chapter – I (17/01/2017)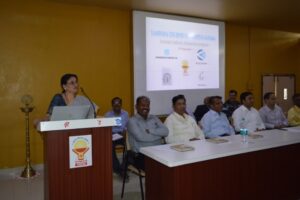 Name of Guest (Expert Panel Members)
1.Mr. Mayur Pawar (Managing Director) GPro Drives - Satara,
2.Mrs. Meera Dixit (Ex Director) Shashadripuram Management School of Studies – Bangalore
3.Mr. Ramesh Dixit (Ex Vice President) Tractor and Farm Equipments India Ltd. Bangalore
4.Mr. V. B. Raut (General Manager) – Maharashtra Scooters Ltd. Satara
5.Mr. U. S. Wadkar (Human Resource Manager) Bharat Forge - Satara
6.Mr. Prasanaa Banwat (Partner) Oracle Press Component Industries India Ltd. Satara
7.Mr. P. B. Khanvilkar (Ex Plant Head) Bharat Forge, Satara
Chapter – II (15/09/2017)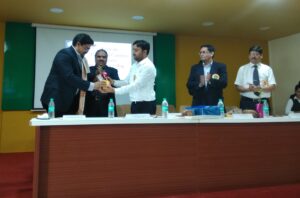 Name of Guest (Expert Panel Members)
1.Mr. M. Krishna (Managing Director) Master Fluid System, Pune
2.Mr. Bharat Vedpathak (Plant Head HR) Eaton Industrial Systems India Pvt, Ltd. Pune
3.Mr. Rusil Ramchandran (Technical Manager) Motorola Chicago
Chapter - III (27/01/2018)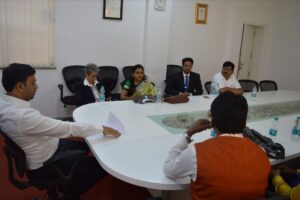 Name of Guest (Expert Panel Members)
1.Mr. Shriram Dixit (Managing Director) Shree Tools Satara
2.Mr. Santosh Kadam (Managing Director) Satara IT Solutions Satara
3.Ms. Madhuri Sathe (Executive Director) Indira Group of Institutes, Pune
4.Mr. Pinaki Chterjee (Technical Head) Bentley Systems, Pune
5.Mr. Dileep Mishra (Founder) - Holy One Charitable Trust & InCodeBok, Mumbai.
Chapter IV (23/03/2019)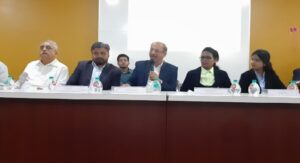 Name of Guest (Expert Panel Members)
1.Mr. Ajit Bartakke (Managing Director) Bartakke Electrofab Pvt, Ltd. Satara
2.Mr. Sunil Sanap (Managing Director) Custom Soft, Satara
3.Mrs. Shankauntala Pawar (HR Manager) - Mutha Industries, Satara
4.Mr. Sachin More (Project Manager) L & T InfoTech Pune Pune
5.Mr. Sujay Jadhav (Testing Manger) L & T Technologies, Services Mumbai
6.Mr. Kunal Kubade (Team Mangaer) IBM – Pune
7.Ms. Divya Shah (Co - Founder) Thatmate Satara
8.Sudhir Gharge (CEO) Gharge Salunkhe Associates, Satara
Chapter V (24/10/2019)
Name of Guest (Expert Panel Members)
1.Ms. Neha Raut Pyne (Project Manager) Selected Intervention UK
2.Mr. Jamie Pyne (Manager) Mark Spencer, UK
3.Ms. Tanmayee Tilekar (Research Assistant) Unitemps, De Montfort Branch, UK
4.Mr. G George (Founder) Shashwatgyan, Pune
5.Mr. Akshay Ghorpade (Senior Engineer) L & T Heavy Engineering, Pune