Appeal for Blood Donation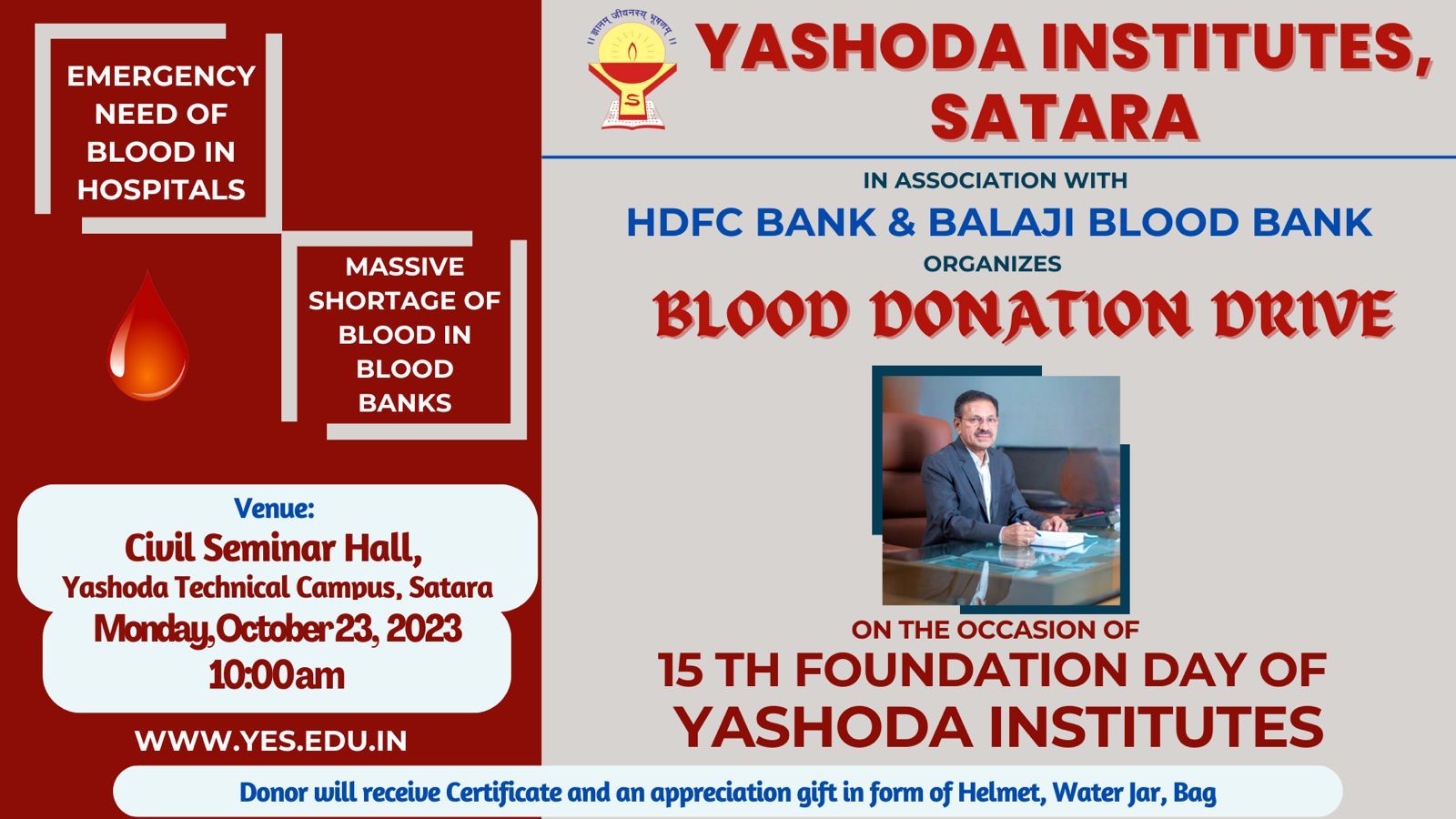 ???? Appeal for Blood Donation????
Dear Members of Yashoda Family,
We are celebrating 15 th Foundation Day of Yashoda Institutes and your contribution with the blood Donation can make a significant difference. We're organizing a blood donation drive and we kindly request your participation.
???? Date: 23/10/2023
???? Time: 10:00 am
???? Location: Civil Seminar Hall, Yashoda Technical Campus, Satara
Why should you donate the blood.?
1. *Save Lives*: Your donation can help patients in critical conditions, including accident victims, cancer patients, and those undergoing surgeries.
2. *Community Unity*: By donating, you demonstrate compassion and solidarity within our community.
3. *Health Benefits*: Donating blood can improve your own health by reducing excess iron in your bloodstream.
Let's Join this life-saving mission. Your one small act can bring a big change. Let's make a difference together.
Teachers, Non-Teaching Staff and Students are encouraged to participate in this Blood Donation Drive.
Thank you for your support and generosity. Together, we can save lives!